The Asus Strix GTX 780: Our new gaming review video card
When the Moebuilt Mk 2 was first constructed, I replaced every major piece except the hard drive and the video card. I didn't swap  the video card for a few reasons. The first of which had to do with performance. The Radeon HD7870 I was using was already a powerful performer. It let me play every game I currently owned or tested with maxed out settings. With the new generation gaming consoles, and the more advanced games that are now coming, that has finally changed. The first game to make my video card struggle was Assassin's Creed 4. I had to cut several settings below their maximum to achieve playable speeds. With 4k monitors getting cheaper I want to upgrade to the next level of resolution as well and my three year old video just wont cut it anymore.
Enter Asus and the Strix GTX 780.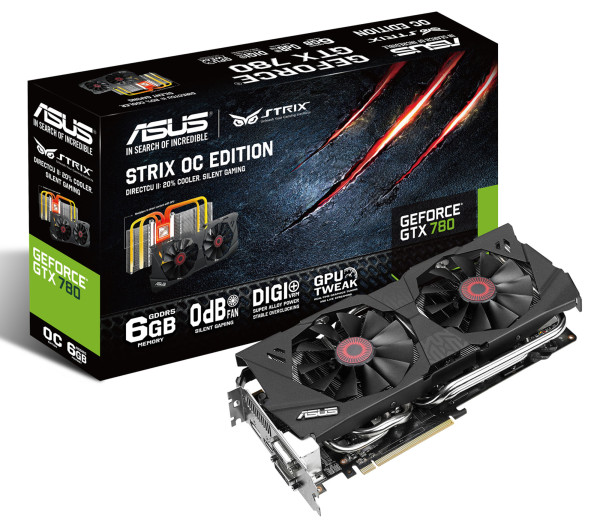 I already have Asus parts in the Moebuilt Mk 2, in fact more than half of all the money I have spent on this machine is in Asus hardware. It was a natural fit that I would want to stick with Asus for the GPU, and their all-new Strix line of cards are some of the best on the market. With completely custom PCBs, menacing great looks and factory overclocked speeds they outperform normal cards that are far above their bracket. Asus has been kind enough to help out, and is donating a GTX 780 6GB version Strix card for the Moebuilt Mk 2.
This is exciting for a few reasons. Firstly, the GTX 780 is the second fastest mainstream GPU that Nvidia makes. That means I have plenty of power to push games to their absolute limit, even when gaming at higher resolutions than 1080p. Secondly, that 6GB of memory means that games like Watch Dogs that use very large texture packs will run as smooth as butter.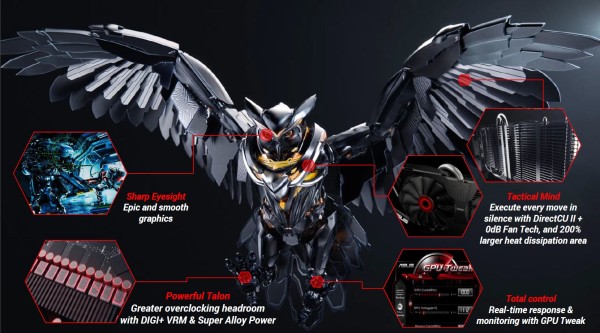 I have a lot more exciting things to say about this card and its abilities, but you have to wait for the full review. Also, expect to hear more about specific features of this GPU during upcoming game reviews for Batman Arkham Origins, Assassin's Creed 4, and Watch Dogs.