Transformers 4 Slated For Summer 2014 Release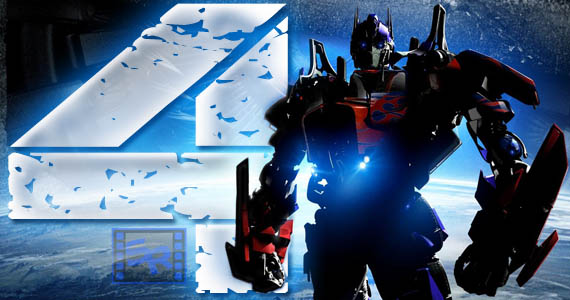 It was confirmed last night that Michael Bay will be directing Transformers 4, with an expected release date of June 29, 2014. He's currently meeting with executive producer Steven Spielberg to flush out ideas, while the studio is in the process of hiring a writer. MichaelBay.com promises that the next installment "will bring audiences a new take on the Transformers franchise" based on the Hasbro toyline.
Producer Lorenzo di Bonaventura said that a new film will follow in the established continuity of the Transformers universe, but without any of its principal stars. That means no Shia LaBeouf, no Josh Duhamel, and no Rosie Huntington-Whiteley. Say what now??
LaBeouf said the following last year in an interview with The Associated Press:
I'm done. I'm sure they'll make more of them, it's still a very hot franchise, there's still value in it. I think people will still go to see it. I just don't know if I have anything to contribute. I don't have anything new to contribute and I don't think there's anywhere to take Sam really. Nobody really cares about Sam anymore. He has no purpose. He saved the world twice and has sort of been thrown to the side. This is a dude who used to validate himself on his involvement with these robots, (but) these robots no longer need him.
They're calling this new movie a "reboot", and I guess in time we'll see where they plan on taking the Transformers story.. I'll reserve my judgement until that time.