Watch As These Stormtroopers Assemble The Christmas Tree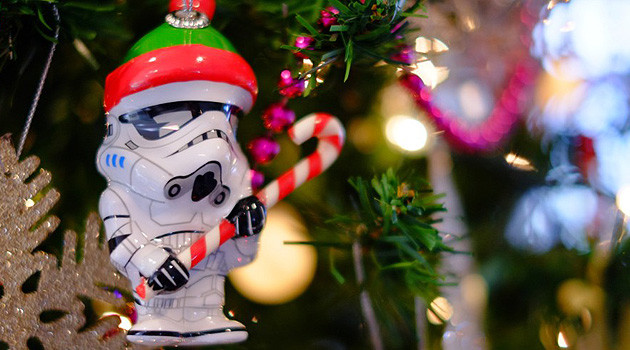 Yesterday, we showed you a day in the life of Darth Vader, and today we're back with another Star Wars post for your viewing pleasure. As you can see, even Darth Vader and his Stormtroopers can't help but get into the holiday spirit this year.
Redditor Kyle Shearrer posted this hilarious photo sequence showing Stormtroopers putting up a Christmas tree.. with some help from the Force. According to Shearrer, the whole thing took probably an hour or two on and off, and they tried to give ever trooper a little story. (My favorite? The Stormtrooper sticking a fork in the electrical outlet!)
The timing couldn't be better, with Star Wars: The Force Awakens on everyone's mind right now, and before you knew it, his photos went viral, even being shown on network TV.
Here's what all the hubbub is about:
If that's not enough, Redditor wfpblogs turned it into an animated GIF, which you can see here:
May the Force be with you all this holiday season!