Best Games For Adults To Have On Their Smartphones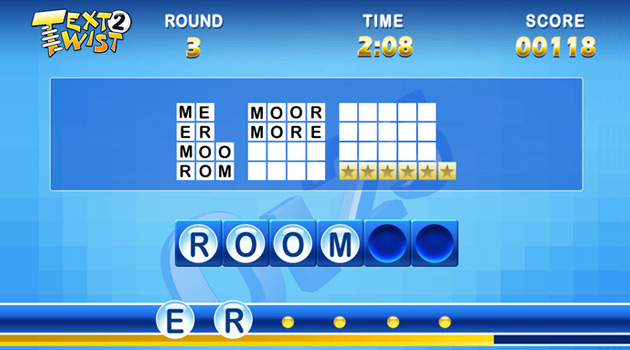 They say the older you get, the more difficult it becomes for you to learn new things. Since many smartphone owners are adults who are probably well on their way to (or well past) middle-age, there's an opportunity here for you to take advantage of some educational apps designed to stimulate the brain of the average adult.
Whether you're a math mind or you have a way with words, there are more than a few apps that can help you exercise your mind here and there. Give yourself a break from the daily grind of adult, smartphone-life.
A good game for an adult will either challenge the mind or provide entertainment in the form of some sort of adventure. While some games might not be as educational as they are entertaining, you can still find some value in engaging your mind outside of what you typically think about on a day-to-day basis. Anything where you aim, find your way through a maze, or put words together should do the trick.
Here are five games that adults should download on their smartphones:
1. Doors: Room Escape Game
This game is exactly what it sounds like: a world where you use your brain to solve mysteries and escape from rooms. The app has received solid reviews and makes use of a variety of different challenges to make unlocking the doors in the game engaging and fun.
It's definitely a mind exercise, but in this case, they're done it in a way that is highly entertaining.
2. Gun Fu: Stickman Addition
Stickman games are pretty popular now on smartphones as well as online in your web browser. You can have the choice of playing on sites such as www.stickgames.net from your computer or taking them mobile with Gun Fu: Stickman Addition.
This particular stickman game is a popular one on iTunes and engages your reaction time more than anything else. The highly addicting gameplay has you blast through hordes of enemies with various weapons as you climb towards different achievements.
Having both versions of the game for the iPhone and iPad available for free is also a nice touch.
3. Ruzzle
Ruzzle is basically a handheld version of Boggle, where you use your fingers to swipe through words which score similar to Scrabble, with the double or triple letters and words strewn throughout.
The game does help to improve your vocabulary, response time and even reading speed. You can also download either a free or paid version of the game. The paid version is ad free and compiles running stats as you go.
Both versions of the game allow you to play Facebook friends, Ruzzle friends or just random opponents.
4. TextTwist 2
Similar to Ruzzle in that it engages your vocabulary and ability to analyze letters and words, TextTwist 2 has several different game modes where you'll shuffle letters to form words for points.
The game is only 99 cents, and considering it's high replay value, you'll definitely get your money's worth.
5. Jeopardy
Jeopardy is probably one of the more easily recognized games of knowledge in our society. The smartphone version does a great job of capturing all the fun and intrigue of the real-life game show.
The game even allows you to create your own jeopardy character that will be displayed on a platform styled the same as the actual show.
The app itself is $1.99; however, it also allows you to buy more game packs from within the app for 99 cents each.
Smart Gaming
Gaming doesn't always have to be a waste of time. Thanks to our smartphones, we can engage our brains while taking a break from the daily grind of life and entertaining ourselves at the same time.
These games do a good job of that. At the very worst, it will cost you a bit of pocket change and spare time.
Marcela De Vivo is a freelance writer in Los Angeles whose writing covers everything from gaming and technology, to health and fitness, to social media and marketing. She keeps her mind active on a daily basis by playing games that encourage her to think in different ways.