Dodge Announces Custom Viper GTC Model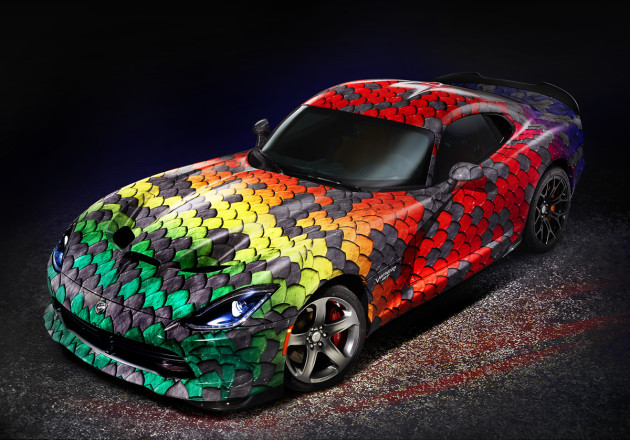 Dodge is giving its Viper flagship an unprecedented level of exclusivity, announcing a new custom Viper GTC model and a new program that gives Viper customers the opportunity to create their very own one-of-one American hand-built exotic performance car, personal concierge and the ability to virtually follow along the build process through the Viper Ambassador website at driveSRT.com. Viper customers can also take a personal tour of the Conner Avenue Assembly Plant in Detroit where their super car is hand built, as well as choose a variety of delivery options.
With 8,000 exterior color options, 24,000 custom stripe colors, 10 wheel options, 16 interior trims and 6 aero packages, there are more than 25 million ways for buyers to customize their one-of-a-kind Dodge Viper. To help buyers confirm their color choice, Dodge will provide a complimentary Viper speed form replica so they can confirm their color selections before their Viper is built.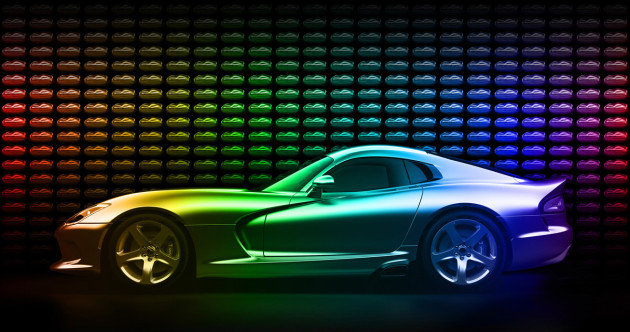 "The Dodge Viper is an iconic, one-of-a-kind, hand-built American Supercar with a 645-horsepower hand-built aluminum V10, a hand-crafted body comprised of hand-laid carbon fiber, aluminum, magnesium and high-strength steel and a racing pedigree," said Tim Kuniskis, President and CEO, Dodge and SRT, FCA – North America. "Because every Viper is hand crafted with such an extreme level of detail, we have the unique opportunity to make each one even more special by giving buyers the opportunity to customize each vehicle to their exact specifications. Now, Viper owners will be able to say their Viper is truly one of a kind."
In September, Dodge announced the 2015 Viper SRT, GT, GTS and TA models, with a starting U.S. MSRP of $84,995. Now, for a starting U.S. MSRP of $94,995, the new 2015 custom Viper GTC model features all the content of the GT model, and adds the ability to customize a '1 of 1' design, a personalized instrument panel badge, Concierge Service and Viper Ambassador Owner's Portal with exclusive sharable content to track the build of the car.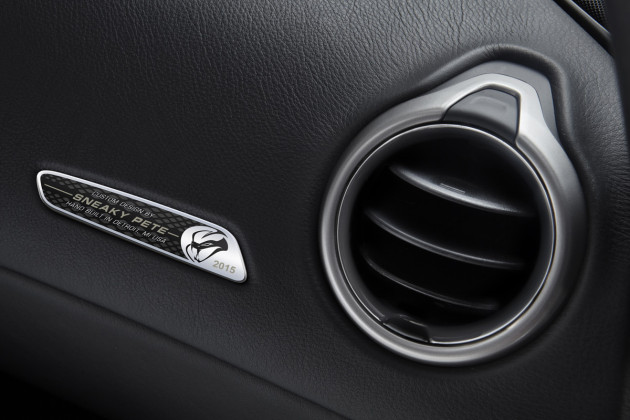 The new 1-of-1 customization program is available exclusively for customer orders (not for dealer stock). No two customers can order the same configuration, including color in the same model year. Dealers will start taking orders in February. Production is scheduled to start at the Conner Avenue Assembly Plant in the second quarter of 2015.
You can take a sneak peek at Dodge's customizable options over at www.driveSRT.com/2015/viper/1of1.