Taking The Covers Off Of The Valvoline Reinvention Project Trucks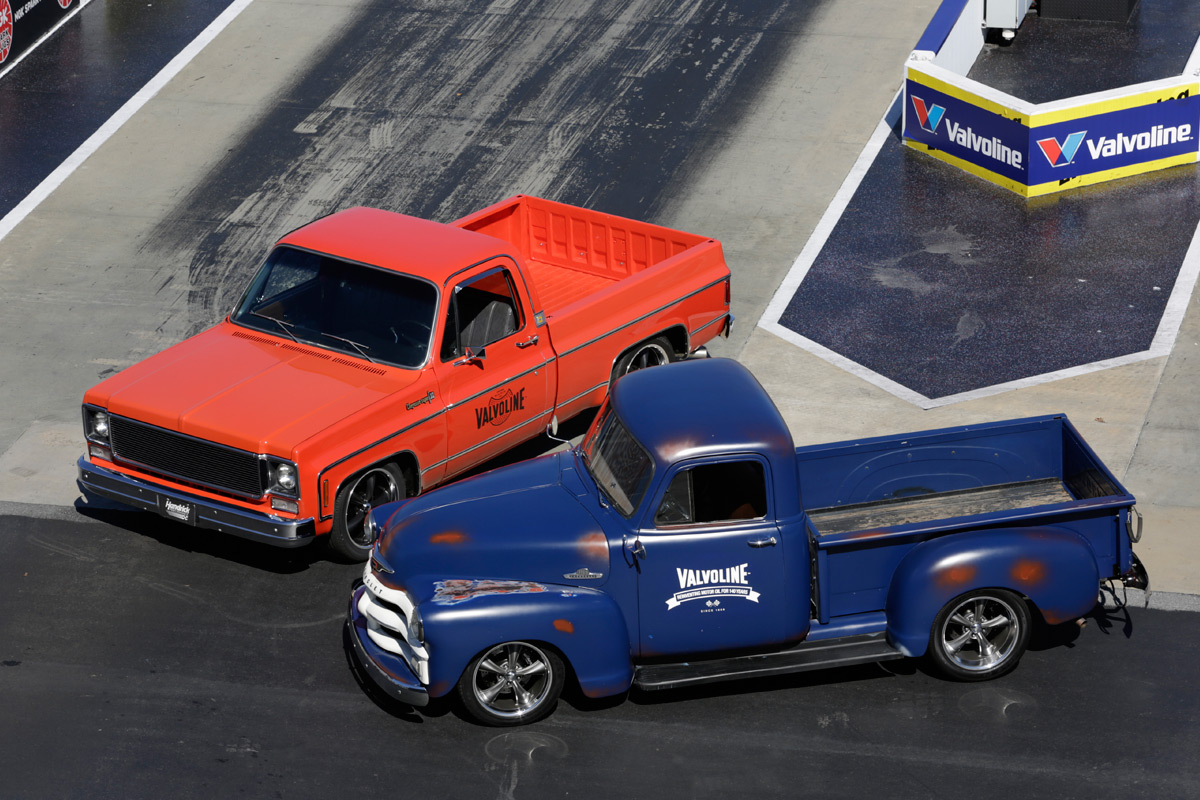 To kick off its new role as the Official Lubricants Supplier of Hendrick Motorsports, Valvoline teamed up with Dale Earnhardt Jr. and Jimmie Johnson earlier this year to introduce the Reinvention Project. The teammates secretly reinvented their own classic Chevrolet trucks with exacting specifications – from engine and oil, to body and paint, to wheels and suspension.
Dale and Jimmie invited fans to take part in the competition by trying to virtually build a truck that was closest to theirs, based on clues the two gave out on social media. Thousands of participants logged on to compete, with the person who came closest to recreating their actual truck winning the grand prize, their very own tricked-out classic Chevrolet truck!
Last month, Valvoline invited us down to Charlotte to get a sneak peek at the two Reinvention Project trucks (including spirited ride-alongs in the trucks), interview the drivers, and participate in an engine build contest with the Hendrick Motorsports crew.
Today, the Reinvention Project trucks were officially unveiled:

Now that the trucks have been revealed to the public, we can finally talk about them:
Dale Earnhardt Jr.: In a nod to his birth year, Earnhardt Jr. selected a 1974 Chevrolet Cheyenne Super 10 pickup. The top-of-the-line truck came from an owner in Kansas with just 21,000 miles on the odometer. Its 350 V8 engine and 3-speed automatic transmission were upgraded to a Chevy LS3 V8 – a powerful motor – with 480 horsepower and 4-speed automatic transmission, respectively.
The original fiery red-orange paint remained intact, complemented by a custom grille insert. Flat Black American Eagle Boss 338 wheels and Goodyear high performance tires rounded out the overall nostalgic feel of Earnhardt Jr.'s finished truck.
Jimmie Johnson: Johnson's 1955 Chevrolet truck is a true original, coming from its first and only owner in Georgia where it served as a trusty farm truck, equipped with a straight 6 cylinder, 3-speed manual transmission. The selection showcases Johnson's deep appreciation for the styling and lines of early 1950s trucks. Engine upgrades include a Chevy LS3 V8 with 480 horsepower and a rhino-lined engine compartment.
The original navy blue paint was treated with a flat clear coat to highlight the rustic look of the authentic patina. The truck was lowered a few inches on its gunmetal grey American Eagle Boss 338 wheels and Goodyear high performance tires for a lower stance and bookended with new chrome bumpers.
Valvoline's full-synthetic product, SynPower motor oil, served as the motor oil of choice by both drivers for the Chevrolet power plants found in each truck. This selection was made to ensure the highest quality and performance capacity to meet the demands of the two high-powered vehicles.
After the finished trucks were unveiled to Dale Earnhardt Jr. and Jimmie Johnson, the two then went head-to-head in a series of high-energy challenges from autocross to burnouts and even drag racing.
"This was so much fun to be a part of from start to finish," Earnhardt Jr. said. "It was really exciting to see the finished trucks and compare notes with Jimmie on the finer points of our builds. Thanks to Valvoline and the expert craftsmanship from Hendrick Performance, the trucks are incredible."
"I loved feeling the power jumping off the line during the drag race," Johnson said. "It's not often Dale and I get to combine our creativity and passion for cars together into one effort. I can't think of a better way to kick off our team's partnership with Valvoline."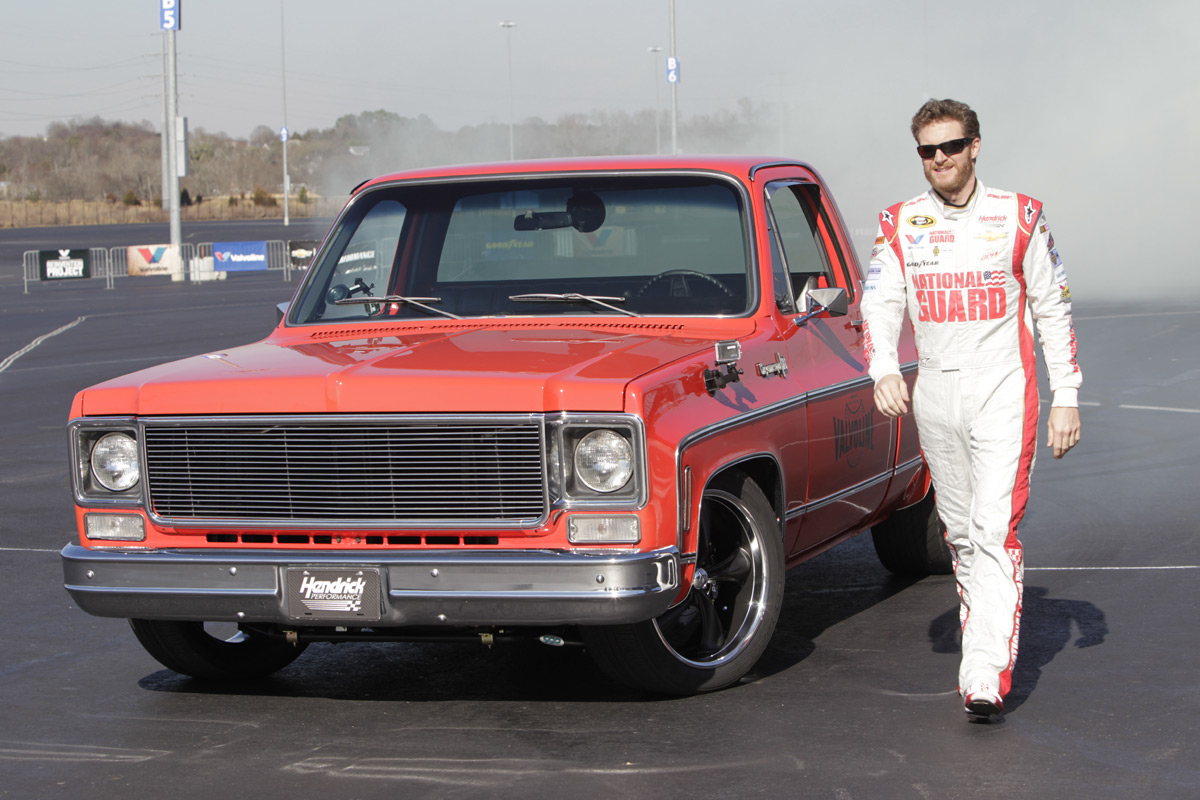 Make sure you visit www.ReinventionProject.com to check out the final builds, follow @Valvoline, and watch the unveil and competition videos on Valvoline's YouTube channel.
A huge thanks to Valvoline and Hendrick Motorsports for bringing us out to experience these amazing trucks firsthand, showing me how to build an engine, and for the tour of Rick Hendrick's private car collection.