The Five Hottest Xbox 360 Games Of 2012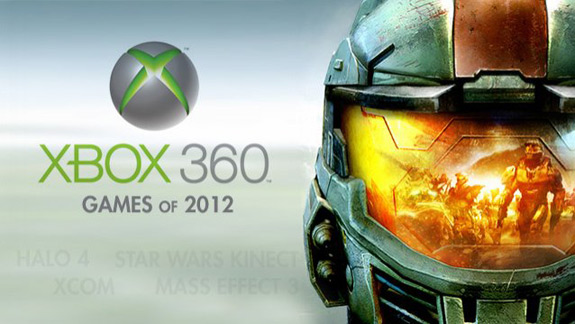 As the summer temperatures heat up, gamers of all types look for ways to stay cool; what better way is there to beat the summer heat than to play the hottest new Xbox games? These five 2012 Xbox 360 releases are hotter than a summer day, and gamers will enjoy playing these exciting new Xbox releases.
Mass Effect 3 tops many gamers' "Best of 2012" lists due to its excellent graphics, great game play mechanics, and captivating story line. What separates this game from many others is the gamer's ability to carry decisions made while playing "Mass Effect 1" and "Mass Effect 2" into "Mass Effect 3," allowing choices to matter more than they often do in the average Xbox game. This canon-saver creates a personalized gaming experience, and many gamers also find the multiplayer setting to be satisfying. Some people have complained about the game's ending, but many agree that this is the best release yet for 2012 and that it may one day be considered one of the all-time greatest space operas.
SSX successfully reboots EA's once defunct snowboarding franchise with this year's awesome entry. Gamers get to execute crazy tricks on mountain ranges around the globe in this physics-based Xbox game, and players have to learn the strengths and weaknesses of the various characters as which they can play. Successful game-play can be difficult to achieve at first, but once a gamer learns how to execute trick combos properly, "SSX" opens up to them in new and exciting ways. "SSX" is the consensus pick best extreme sports Xbox game of 2012 because it does a great job of bringing the sport to life in game form.
UFC Undisputed 3 is THQ's mixed martial arts fighter game that takes players inside its octagonal arena in a way that has never before been done. Gamers–particularly MMA fans–appreciate THQ's attention to detail, especially in the PRIDE mode that allows players to conduct a campaign through what was once Japan's premier MMA brand. "UFC Undisputed 3" also has the different levels, characters, and moves that gamers expect from a fighting game, but game-play itself is smoother than gamers often find in other fighting games.
Street Fighter X Tekken is another fighting game, although this one is more fantastic than realistic. Fans of both the "Street Fighter" and "Tekken" fighting franchises had long dreamed of a single game that would pit both sets of characters against one another, and this year, Capcom and Namco have finally given fans their wish. The most beloved characters from both franchises are available, and gamers can choose to play with either franchise's button layouts. Fans of both franchises will enjoy this new addition to the fighting genre.
Kingdoms of Amalur, Reckoning is baseball star Curt Schilling's project that has received a lot of negative press. In spite of this bad publicity, many gamers claim that this is actually 2012's greatest RPG to date. Its combat sequences have been compared favorably to "God of War's," and its complex world and characters were created by fantasy author great R.A. Salvatore. Reviewers praise this game's robust color scheme, entertaining loot system, as well as the plethora of entertaining side missions that are sure to provide gamers with hours of enjoyable play.
These five Xbox 360 games are the best the market has to offer, and gamers of all ages and skill levels will enjoy playing these titles. Whether a gamer is into fighting games, RPGs, extreme sports, or simply playing good Xbox games, he or she will find something to like out of these five hot Xbox 360 titles.